by Christian Westbrook, Ice Age Farmer
April 25, 2022
The food wars have gone hot — and even the mainstream is noticing.
Even as the fires and explosions destroying our food supply are broadly reported, the FBI warns of cyberattacks on farming infrastructure.
As this awareness grows, one farm has stood up to NY state, refusing to comply with Bird Flu orders.
Christian breaks it down in this Ice Age Farmer broadcast.
2020 Food Supply Attack map: https://iceagefarmer.com/fire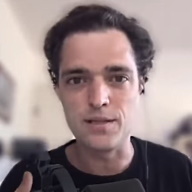 Ice Age Farmer is 100% dedicated to sharing tips for thriving in the Grand Solar Minimum / Modern Ice Age. Resources are provided for our community as we map a path forward to prosperity and build resilient, and self-sufficient communities.
Subscribe to Ice Age Farmer Odysee and BitChute channels.
Alternate website: http://thevictoryseed.org/