Original video available at Truth and Music BitChute channel.
[TCTL editor's note: On December 13, 2021 "We Are the 99%" reached No. 1 in the singles chart at Amazon UK. As of today, December 21, it is No. 4 in the charts. You can help them reach No. 1 again by purchasing and downloading from one of the links below.]
by The Daz Band
Please download our record now from Amazon or Apple and help make it Christmas no.1 to let the rulers know we know and are saying no, non, nein, niet, not a chance.
Well we finally released what has become the worldwide protest anthem of the 2020's, We are the 99%, aka 'Stick Your New World Order Up Your Arse' – a comedy song written back in 2013 by Darren Nesbit on waking up to the reality of the world many of you are also aware of.
They tried to stop us – even the recording session for 'We are the 99%' got stopped because of the 'controversial' nature of the lyrics – and one distributor also refused to allow it, using the reason of 'medical misinformation' – as if anyone is going to get health advice from a comedy song. 
[…]
Please download, stream, play loud and share everywhere..Could be a fun end to the year..
with peace & love & faith xxx
Lyrics can be found here.
STREAM LINKS:
https://open.spotify.com/album/7dv7wG84xhCD6umka2EfNn
https://music.apple.com/us/album/we-are-the-99-single/1596300088?ls=1
https://www.deezer.com/album/273663052
https://soundcloud.com/daznez/we-are-the-99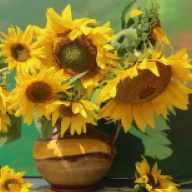 Posts under World Poetry, Music, Essays, Art & Fiction come from a random assortment of inspired sources around the web.  Links to the source can be found throughout, and at the end of, each post.