by Christian Westbrook, Ice Age Farmer
October 16, 2020
The media is blaming shortages of corn on the virus, but both common sense and a new study out of Canada attribute massive crop losses to the fact that our sun is dropping into a modern Grand Solar Minimum. It is this that is driving the timeline for totalitarian takeover and lockdowns, even when it seems less than ideal — the technocrats have a deadline: the food is running out. Spread the word and start growing food today.
Video available at Ice Age Farmer BitChute and YouTube channels.
Support Ice Age Farmer: iceagefarmer.com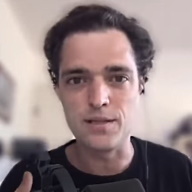 Ice Age Farmer is 100% dedicated to sharing tips for thriving in the Grand Solar Minimum / Modern Ice Age. Resources are provided for our community as we map a path forward to prosperity and build resilient, and self-sufficient communities.
Subscribe to Ice Age Farmer Odysee and BitChute channels.
Alternate website: http://thevictoryseed.org/