What Happened to Libya's Gold?
by James Corbett,  The Corbett Report
June 23, 2017
SHOW NOTES AND MP3: https://www.corbettreport.com/
Libya had 144 tons of gold in the vaults when NATO's humanitarian love bombs began raining down in 2011. So now that the company has been utterly destroyed and discarded like yesterday's newspaper, what happened to all that gold, anyway? Join James for this month's #Q4C as he delves into the topic of Libya's gold and fields your questions on Skull & Bones, CIA art, open borders, education in Japan and much more.
---
By TruthStream Media as mentioned by James Corbett:
Skull & Bones membership list to 2006 (of questionable origin)
SHOW NOTES
Another Skull & Bones membership list (of questionable origin)
Paul Giamatti confirmed Skull and Bones in Guardian profile
Anderson Cooper confirmed member of Manuscript Society
These 100 Secret Societies Prove Who Really Rules America
Episode 314 – How Trump Filled the Swamp (Mnuchin Skull and Bones)
Leaked email from Sidney Blumenthal to Hillary Clinton on Libya, April 2011
Hillary Emails Reveal NATO Killed Gaddafi to Stop Libyan Creation of Gold-Backed Currency
Libya's Central Bank Has $184 Million In Gold In Its Vault… It Just Doesn't Know The Combination
Governer of CBL: Al-Serraj wanted to sell Libya's gold reserves
The WTC Leaseholder and His Associates That Cheated Death on 9/11: Was it Coincidence or Foreknowledge?
5 People You Won't Believe Worked With the CIA
US agency infiltrated Cuban hip-hop scene to spark youth unrest
CIA's Intelligence Art Collection
Derrick Broze on The Theory and Practice of Agorism
The Manifesto of the Free Humans (free download or purchase a copy)
James Corbett on the School Sucks Podcast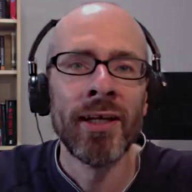 James Corbett has been living and working in Japan since 2004. He started The Corbett Report website in 2007 as an outlet for independent critical analysis of politics, society, history, and economics. Since then he has written, recorded and edited thousands of hours of audio and video media for the website, including a podcast and several regular online video series. He is the lead editorial writer for The International Forecaster, the e-newsletter created by the late Bob Chapman.
His work has been carried online by a wide variety of websites and his videos have garnered over 40,000,000 views on YouTube alone. His satirical piece on the discrepancies in the official account of September 11th, "9/11: A Conspiracy Theory" was posted to the web on September 11, 2011 and has so far been viewed nearly 3 million times.
For more in-depth content, James Corbett offers a subscription newsletter. Become a Corbett Report subscriber: https://www.corbettreport.com/members/