by James Corbett with Catherine Austin Fitts
November 26, 2019
Source
Podcast: Play in new window | Download | Embed
So we all know about the missing trillions by now, but where is that money going? And what can Americans do to reclaim that money that is rightfully theirs? Join Catherine Austin Fitts of Solari.com and James Corbett of The Corbett Report for this wide-ranging discussion on the most important topic of our time that no one is talking about.
Watch this video on BitChute / Minds.com / YouTube or Download the mp4
SHOW NOTES:
Interview 1479 – Catherine Austin Fitts Explains the Financial Coup D'état
FASAB Statement 56: Understanding New Government Financial Accounting Loopholes
The Pentagon completed its second audit. What did it find?
The So-Called War on Terror Has Killed Over 801,000 People and Cost $6.4 Trillion: New Analysis
US Air Force's X-37B Space Plane Lands After Record 780-Day Mystery Mission
In Unprecedented, Shocking Proposal, BOE's Mark Carney Urges Replacing Dollar With Libra-Like Reserve Currency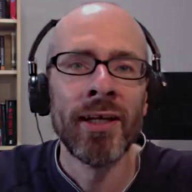 James Corbett has been living and working in Japan since 2004. He started The Corbett Report website in 2007 as an outlet for independent critical analysis of politics, society, history, and economics. Since then he has written, recorded and edited thousands of hours of audio and video media for the website, including a podcast and several regular online video series. He is the lead editorial writer for The International Forecaster, the e-newsletter created by the late Bob Chapman.
His work has been carried online by a wide variety of websites and his videos have garnered over 40,000,000 views on YouTube alone. His satirical piece on the discrepancies in the official account of September 11th, "9/11: A Conspiracy Theory" was posted to the web on September 11, 2011 and has so far been viewed nearly 3 million times.
For more in-depth content, James Corbett offers a subscription newsletter. Become a Corbett Report subscriber: https://www.corbettreport.com/members/