by GreatGameIndia
November 3, 2021
Leading medical journal The BMJ has published an incendiary report exposing faked data, blind trial failures, poorly trained vaccinators, and a slow follow-up on adverse reactions in the phase-three trial of Pfizer's Covid jab.
Central to the exposé is Brook Jackson, who, for two weeks, served as regional director at Ventavia Research Group, the company contracted to assist with the pivotal trial. She provided The BMJ with dozens of internal company documents, photos, audio recordings, and emails supporting her concerns.
Jackson reveals that Ventavia staff who conducted quality-control checks were overwhelmed by the volume of problems they were identifying. She repeatedly informed her superiors of poor laboratory management, and patient safety and data integrity issues.
In a cited internal document from August 2020, shortly after the Pfizer trial began, a Ventavia executive identified three site staff members with whom to "go over e-diary issue/falsifying data, etc." One employee was said to have been subsequently "verbally counseled for changing data" and "not noting late entry."
Jackson reported her concerns to the US Food and Drug Administration (FDA), but was fired later the same day on the basis that she was "not a good fit."
cover image credit: ErikaWittlieb / pixabay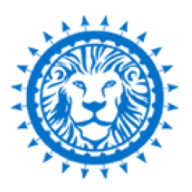 GreatGameIndia is a journal on geopolitics and international relations, providing global intelligence through strategic analysis by placing events in a geopolitical and historical framework to better understand international developments and the world around us.
Contributors to GreatGame India inclue physicists, computer professionals, management experts, business analysts, geopolitical strategists and others, who from their backgrounds, developed a systematic research methodology and study process to understand and unearth the time hidden documented historical events and enhance everybody's understanding.