by Ryan Cristian, The Last American Vagabond
April 6, 2021
Joining me today is Whitney Webb, here to discuss her recent exodus from the increasingly authoritarian country of Chile, the regime change that just took place in Tanzania, as well as the 4th Industrial Revolution.
(https://www.rokfin.com/TLAVagabond)
(https://odysee.com/@TLAVagabond:5)
(https://www.bitchute.com/channel/24yVcta8zEjY/)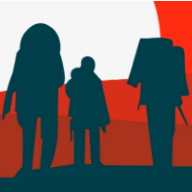 The Last American Vagabond was established to allow a free flow of information in regard to current issues that face the world. The focus being on many such issues that are purposefully and discreetly culled by those who stand to lose, either financially or professionally, due to their relevance. It is this site's primary objective to bring these issues to an open forum and or bring about awareness of these topics of paramount importance.