by JP Sears, AwakenWithJP
February 13, 2021
Original video available at AwakenWithJP YouTube channel.
By 2030 you'll owe nothing and be happy about it!

These are the words of Klaus Schwab, head of the world economic forum. It's part of his plan for the great reset.

In this video you'll learn why you'll be so happy only nothing.

And also why they'll be even happier because they own everything.
[As a service to protect truth from censorship and to share widely, mirrored copies of this video are available at Truth Comes to Light BitChute, Brighteon, Lbry/Odysee channels. All credit, along with our sincere thanks, goes to the original source of this video. Please follow links provided to support their work.]
Connect with and support the work of JP Sears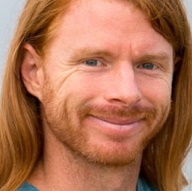 JP Sears is an American life coach and internet comedian. He is known for his satirical parodying of veganism, gluten-free fads, new age beliefs, and other "modern hippy" topics with his video series Ultra Spiritual. He is the author of the satirical book How to Be Ultra Spiritual: 12-1/2 Steps to Spiritual Superiority.
Sign up for JP's newsletter: https://awakenwithjp.com/joinme