by New Earth Project
June 16, 2020
Sacha Stone shares questions and conversation with Dr. Zach Bush.
The conversation begins with: What is a virus? And continues on to include regenerative agriculture, extinction events, earth as a carbon machine, the wearing of masks, the possibly unlimited lifespan of humans and the transformation we are all living through.
Excerpts from transcript — all are quotes from Zach Bush.
On viruses:
"A virus is a communication network of genomics and it's the most important building block for life on earth. So we have vilified the very mechanism by which biology has happened on the planet and this is a tragic mistake for for science, certainly for humanity…We have allowed, as scientists and physicians , the demonization of nature…."
On masks:
"I think this gets to a deeper issue around where we are psychologically and spiritually as humanity because I think we want to wear a mask. We were so eager to put these masks on. We wanted to do that because… we're not comfortable with ourselves. We are insecure as a species and we would like to cover up…."
On the lockdown:
"The whole world stopped because we wanted to. We so desperately wanted to stop global transportation, we so desperately wanted to stop driving to work — that we don't even know why we're driving to the office every day…  We essentially wanted this change to happen and we blamed the virus to justify what this world most needed.  And didn't this world most need a break?"
On this extinction event:
"As we approach our extinction event…  We're a few decades away from death. We have to either transform as we step through the veil and back into the energetic state of soul beings or we will participate in the most transformative, co-creative, genomic explosion of biodiversity on the planet that's ever been seen… We desperately want the old paradigm to move on.
We're spiritual beings here on purpose, ready to mete out the most beautiful joy. and the most beautiful love to one another…
The deep state is our subconscious, maybe, of a species that is in isolation And our subconscious is chewing us up."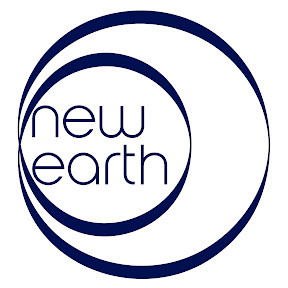 New Earth Nation is a fellowship of sovereign nations and micro-nations founded in recognition of the primacy of consciousness, the unity of all life and the undeniability of the individual sovereign condition.
It is an open invitation to every member of the human family to transition away from all systems and enclosures which limit our capacity for creative self-expression, and instead unite as an extraterritorial family of sovereign individuals who, with the support and solidarity of that family, are collectively empowered to consciously co-create a new paradigm of prosperity, harmony and abundance.
See also: reclaimyourlives.com