by James True
November 7, 2019
The spell over California is so blatant it's a form of camouflage.
From taxes, regulations, environmental shaming, neglect, theft, and corruption, California is not an accident.
California is a living 9/11 we pretend it is just bad luck. But the symbolism tells us its something more sinister…
Topics covered: California Fires, HAM radio fines, Government failures, Seattle needle program, San Francisco poop maps, Sodomy capital of the world, Crowley's homunculus, CERN
Signed copies of my new book, The Technology of Belief: https://www.jtrue.com/books/ttob.html
Patreon: https://www.patreon.com/user?u=13609517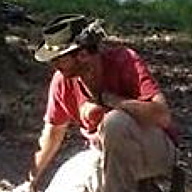 Author of  Blueprints of Mind Control and Technology of Belief, James earned his Bachelor's degree in Philosophy/Religion while serving in the US Navy as a sub hunter. He is a self-taught software engineer producing solutions for Autodesk, Cisco, Cure Autism Now, EMC, Stanford University, Sun Microsystems, VMWare, and The Weather Channel. His commissioned art installations were seen at the Black Mountain Music Festival, Hulaween, Electric Forest, The Love Burn, and Envision Costa Rica. James is the chairperson for his county libertarian party but his heart is in Bioregionalism.