by Constitutional Rights Centre
August 23, 2021
Constitutional Rights Centre, In view of current events on mandatory vaccination policies throughout our employment sector(s), both public and private, the CRC is re-publishing our video on your rights to decline a vaccine in the context of employment, which was posted March 8, 2021.
The discussion in this video equally applies to Universities and Colleges and their vaccination policies.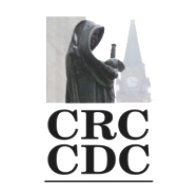 Constitutional Lawyer Rocco Galati is Executive Director (Founder) of Constitutional Rights Centre in Canada.
The Constitutional Rights Centre Inc. ("CRC") was incorporated, in Ontario, in November, 2004. From 2004 to 2013, it non-publicly, except to lawyers, operated in its development, in assisting and procuring legal counsel, with respect to constitutional cases, where counsel and/or their client, lacked the funds and/or expertise to mount, argue, or appeal a constitutional issue or case.
Since 2013 it has, as co-Applicant, also initiated litigation in such cases as the "Nadon Reference" case, the "Mainville Reference" case, the challenge to the new Citizenship Act (Bill C-24).