by Del Bigtree, The HighWire
August 18, 2020
Oakland University tried to mandate all students wear a tracking device that would monitor their vital signs in hopes of predicting Covid-19, but one senior student stood up and pushed back.
This week's HighWire Hero, Tyler Dixon, proves it only takes one voice to make a difference.
#BioButton #OaklandUniversity #TrackingDevice #BeBrave #HighWireHero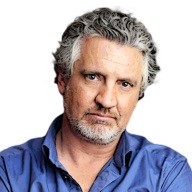 Del Bigtree is one of the preeminent voices of the Vaccine Risk Awareness Movement. His career as an Emmy winning producer of the CBS talk show The Doctors changed abruptly when he produced the documentary VAXXED, which is credited with igniting a revolution against Pharmaceutical Tyranny around the world.
Now Del's internet talk show, The HighWire, is the fastest growing program in the Natural Health arena with over 40 million views, and his non-profit, ICANdecide.org, is leading worldwide investigations into drug and vaccine fraud that have already resulted in two winning lawsuits against US Government agencies Health and Human Services and National Institute of Health.
Follow The HighWire with Del Bigtree on Brighteon and BitChute.