Source: Corbett Report Extras
Published on Mar 21, 2018
SHOW NOTES AND MP3: https://www.corbettreport.com/?p=26447
Today we talk to Dr. Paul Connett of the Fluoride Action Network (fluoridealert.org) about Food & Water Watch Inc., et al. v. United States Environmental Protection Agency, a lawsuit that could bring an end to the practice of water fluoridation in the United States.
We discuss the Toxic Substances Control Act under which the suit is being filed, how recent court rulings have allowed the case to proceed, and the incredible significance of the chance to depose the EPA's "experts" under oath. Please help spread the word about this exciting development.
Fluoride Action Network homepage
Previous Corbett Report interviews with Dr. Connett
Court Decision Could Lead to EPA Banning Water Fluoridation
Support Documents for Fluoride Chemicals in Drinking Water Section 21 Petition
Order Denying Defendant's Motion to Dismiss
Information on the most important fluoride/IQ study to date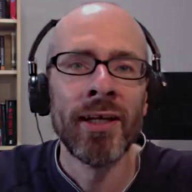 James Corbett has been living and working in Japan since 2004. He started The Corbett Report website in 2007 as an outlet for independent critical analysis of politics, society, history, and economics. Since then he has written, recorded and edited thousands of hours of audio and video media for the website, including a podcast and several regular online video series. He is the lead editorial writer for The International Forecaster, the e-newsletter created by the late Bob Chapman.
His work has been carried online by a wide variety of websites and his videos have garnered over 40,000,000 views on YouTube alone. His satirical piece on the discrepancies in the official account of September 11th, "9/11: A Conspiracy Theory" was posted to the web on September 11, 2011 and has so far been viewed nearly 3 million times.
For more in-depth content, James Corbett offers a subscription newsletter. Become a Corbett Report subscriber: https://www.corbettreport.com/members/