by Lawyers' Committee for 9/11 Inquiry
September 14 2020
Original video available at Lawyers' Committee for 9/11 Inquiry YouTube channel.
[As a service to protect truth from censorship, mirrored copies of this video are available at Truth Comes to Light BitChute, LBRY & Brighteon channels. All credit goes to the original source of this video.]
Visit the Lawyers' Committee website http://lcfor911.org
Dr. Graeme MacQueen is a retired professor of religious studies at McMaster University, Ontario where he taught from 1974 to 2003.
He was also the founder and director of the Centre for Peace Studies at McMaster, which was active in several war zones.
He has served as a co-editor of the Journal of 9/11 Studies, an organizer of the Toronto Hearings on 9/11, and a member of the 9/11 Consensus Panel.
Donate to Lawyers' Committee 501(c)(3) nonprofit organization.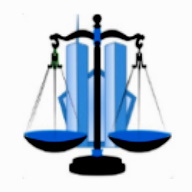 The overall mission of Lawyers' Committee for 9/11 Inquiry is to develop and implement a detailed legal strategy to achieve transparency and accountability under the law, regarding the unprosecuted crimes of 9/11.
The official explanation of the events on and surrounding 9/11 has not been established in a court of law or by an objective and thorough investigation by either Congress or the 9/11 Commission.