Source:  Giza Death Star Community
February 28, 2019

NEWS AND VIEWS FROM THE NEFARIUM FEB 28 2019
George Cardinal Pell, Cardinal Archbishop of Melbourne, has been found guilty of child abuse in an Australian court. But Joseph thinks there may be a deeper hidden story:
https://www.cnn.com/2019/02/25/australia/cardinal-george-pell-vatican-conviction-intl/index.html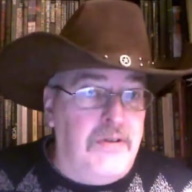 Born and raised in Sioux Falls, South Dakota, Joseph P. Farrell has a doctorate in patristics from the University of Oxford, and pursues research in physics, alternative history and science, and "strange stuff". His book The Giza DeathStar was published in the spring of 2002, and was his first venture into "alternative history and science". Following a paradigm of researching the relationship between alternative history and science, Farrell has followed with a stunning series of books, each conceived to stand alone, but each also conceived in a pre-arranged sequence.
Connect with Joseph and follow his work at Giza Death Star.