Fact Check: Polio Vaccines, Tetanus Vaccines, and the Gates Foundation
by James Corbett, The Corbett Report
June 23, 2020
A listener writes in to lament that The Corbett Report is spreading false facts about Bill Gates in Who Is Bill Gates? . . . at least, according to the fact checkers. But are they right? Don't miss today's important edition of the Fact Check series where James teaches a master class in how to examine a "fact check" and how to tell whether a claim is supported by the evidence or not.
Watch on BitChute / LBRY / Minds / YouTube
SHOW NOTES:
Fact Check: Were 496,000 Children In India Paralyzed Between 2000 & 2017 From "Bill Gates Polio Vaccine"?
Correlation between Non-Polio Acute Flaccid Paralysis Rates with Pulse Polio Frequency in India
25 years on, rumour by US anti-contraceptive organisation still damages tetanus vaccine programmes
The Catholic Church in opposition to the tetanus vaccine saying it as a population control tool
Discussion: How Catholic Church undertook a testing exercise on tetanus vaccine
Doctors who blew the whistle over tetanus vaccine grilled by medical board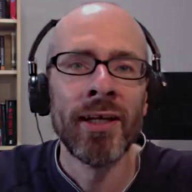 James Corbett has been living and working in Japan since 2004. He started The Corbett Report website in 2007 as an outlet for independent critical analysis of politics, society, history, and economics. Since then he has written, recorded and edited thousands of hours of audio and video media for the website, including a podcast and several regular online video series. He is the lead editorial writer for The International Forecaster, the e-newsletter created by the late Bob Chapman.
His work has been carried online by a wide variety of websites and his videos have garnered over 40,000,000 views on YouTube alone. His satirical piece on the discrepancies in the official account of September 11th, "9/11: A Conspiracy Theory" was posted to the web on September 11, 2011 and has so far been viewed nearly 3 million times.
For more in-depth content, James Corbett offers a subscription newsletter. Become a Corbett Report subscriber: https://www.corbettreport.com/members/