by Children's Health Defense Europe
June 20, 2022
In this interview, French lawyer Diane Protat representing the group Navigants Libres, explains their fight in court defending pilots, flight attendants and all flight personnel who have experienced the severe and deadly effects of the Covid -19 vaccine shots and mandates.
Due to the life-threatening consequences of not just those commandeering flights but the entire population of airline passengers, it is crucial to evaluate these cases and stop the government regulations that continue to pose un-safe and grave consequences.
Serious health incidents and factual medical data coming from flight personnel is also being questioned worldwide through other international aviation organizations. The Global Aviators Coaliton, is partnering with Navigants Libres, and others who areworking to reveal that theses health risks and dangerous outcomes of the mandatory vaccines are being experienced globally within the airline industry.
Protat sites several cases where flights were forced to perform emergency landings due to pilot and co-pilot death or illness after the vaccine and the accounts of many pilots who have been grounded due to new health issues not allowing them to pass routine health examinations.
Flight crew members such as flight attendants have suffered female reproductive issues that pose serious problems and prevent them from returning to work in this sector. Because of this specific phenomenon with women, Protat has also been heard in the Senate representing the woman's groups "Where is My Cycle" and a collective of Midwives called, "Key Woman", where thousands of women members are reporting reproductive health issues after the Covid vaccine.
Protat argues that these mandatory vaccines present too high a risk and evidenced hazard for aviation employees and citizens around the world who embark on airplane travel, and that measures must be taken immediately to prevent any further risk.
©June 2022 Children's Health Defense, Inc. This work is reproduced and distributed with the permission of Children's Health Defense, Inc. Want to learn more from Children's Health Defense? Sign up for free news and updates from Robert F. Kennedy, Jr. and the Children's Health Defense. Your donation will help to support us in our efforts.
Connect with Children's Health Defense Europe
cover image credit: LN_Photoart / pixabay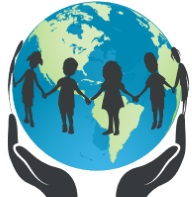 The Children's Health Defense Team is devoted to the health of people and our planet. Their mission is to work aggressively to reduce exposure to all sources of mercury, hold those accountable who failed to protect our planet and people from unnecessary exposure, restore health to those who have been harmed, and make sure this tragedy never happens again.
They do what they do for many reasons. Some have children who have been injured. Some have seen an injustice and feel the need to step in where others fear to tread. Some are focused on the demand for scientific integrity, others on improving the health of this, and future, generations.
See: Why We Do What We Do
Sign up for free news and updates from Robert F. Kennedy, Jr. and the Children's Health Defense. CHD is planning many strategies, including legal, in an effort to defend the health of our children and obtain justice for those already injured. Your support is essential to CHD's successful mission.
The Defender is Children's Health Defense's news and views website. It features content aligned with the organization's mission to end childhood health epidemics. Sign up for updates.
Children's Health Defense Europe is the Belgium-based Europe chapter of CHD.