by 5GFree.org
June 22, 2020
The UK Telegraph is reporting that farmers in France have launched suit over the unexplained deaths of hundreds of cattle in areas they believe are being affected by Electro Magnetic Fields.
Story Here: French farmers sue the state over mystery cow deaths they blame on electromagnetic fields
According to this story in Electrosensitivity.Co, the susceptibility of various animals to electromagnetic exposure has been long known.
Science: Plant and Animal Electromagnetic Sensitivity
What is not known is just how much various animals are dependent upon built-in sophisticated sensing tools humans can neither understand nor explain. Subsequently, they are powerless to prevent damage to the biosphere and, some scientists warn, are doing damage — and potentially destroying — an ecosystem infrastructure they are incapable of rebuilding or even repairing.
The evidence is clear:
Insects are Affected
Animals are Affected
Humans are Affected
Plants are Affected
Biosphere is Affected

Nothing — and no one — is safe from the even increasing electromagnetic fields surrounding us, bathing humanity in a sea of invisible yet toxic soup.
Further information: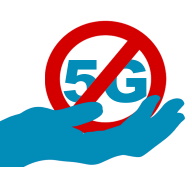 5GFree.Org is a grassroots activist organization that helps ordinary citizens become engaged in local issues.
It's primary aim is to inform, educate, and motivate our members to become active in their local community, recognizing that they can affect CHANGE in those areas that affect their lives directly — and empowering others to do the same.