Source: _Life Without a Centre
by Jeff Foster
When a loved one is in physical or emotional pain,
when their world no longer makes sense,
your simple listening can work wonders.

Cry with them.
Be silent with them.
Validate their feelings, however painful.

Help them feel known in this world.

Don't offer clever answers now. Offer yourself.
Don't preach and teach.
Don't judge them, or make them feel wrong for thinking their thoughts.
Embrace them.
So they do not feel alone.
So they can touch upon their own courage.
Their capacity to withstand intense feelings.

When a friend is in physical or emotional pain,
when their world no longer makes sense,
offer them the greatest medicine of all:
Your love.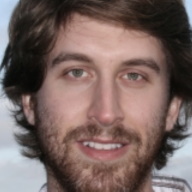 Jeff Foster studied Astrophysics at Cambridge University. In his mid-twenties, after a long period of depression and illness, he became addicted to the idea of 'spiritual enlightenment' and embarked on an intensive spiritual quest for the ultimate truth of existence.
The spiritual search came crashing down with the clear recognition of the non-dual nature of everything, and the discovery of the extraordinary in the ordinary. In the clarity of this seeing, life became what it always was: intimate, open, loving and spontaneous, and Jeff was left with a deep understanding of the root illusion behind all human suffering, and a love of the present moment.
Jeff presently holds meetings, retreats and private one-to-one sessions around the world, gently but directly pointing people back to the deep acceptance inherent in the present moment.