by GreatGameIndia
April 17, 2021
Well known Indian actor and the Tamilnadu state's ambassador for creating public health messages has passed away a day after he received the COVID-19 vaccine.
Popular Tamil actor and comedian Vivekh died this morning in the hospital hours after he was admitted after a cardiac arrest.
The 59-year-old was reportedly critical in a Chennai hospital after a cardiac arrest on Thursday morning. He was brought in unconscious at 11 am, was resuscitated, subsequently underwent coronary angiogram and then angioplasty.
Medical bulletin said he was critical on ECMO support, which pumps and oxygenates blood outside the body, but died at 4:35 am today.
On Thursday, the actor was declared as state's ambassador for creating public health messages in the presence of Tamil Nadu's Health Secretary to promote vaccination.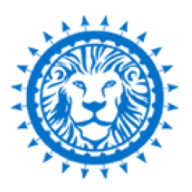 GreatGameIndia is a journal on geopolitics and international relations, providing global intelligence through strategic analysis by placing events in a geopolitical and historical framework to better understand international developments and the world around us.
Contributors to GreatGame India inclue physicists, computer professionals, management experts, business analysts, geopolitical strategists and others, who from their backgrounds, developed a systematic research methodology and study process to understand and unearth the time hidden documented historical events and enhance everybody's understanding.