by James Corbett, The Corbett Report
November 23, 2020
via The Highwire:
HighWire goes to a place we've never gone before.
Is there something more behind the global coronavirus response?
Why are so many leaders using the same language when talking about the future of their countries and the world?
What is the Great Reset?
Journalist James Corbett joins Del to separate facts from fiction.
Watch on Archive / BitChute / LBRY / Minds / YouTube or Download the mp4
SHOW NOTES:
The Great Reset book
The Great Reset | Launch session 3 June 2020
Yuval Noah Harari: the world after coronavirus | Free to read
You Won't Believe What They're Planning To Do With "Vaccines"
Grover on The Great Reset podcast
Solutions on The Corbett Report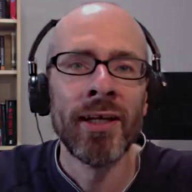 James Corbett has been living and working in Japan since 2004. He started The Corbett Report website in 2007 as an outlet for independent critical analysis of politics, society, history, and economics. Since then he has written, recorded and edited thousands of hours of audio and video media for the website, including a podcast and several regular online video series. He is the lead editorial writer for The International Forecaster, the e-newsletter created by the late Bob Chapman.
His work has been carried online by a wide variety of websites and his videos have garnered over 40,000,000 views on YouTube alone. His satirical piece on the discrepancies in the official account of September 11th, "9/11: A Conspiracy Theory" was posted to the web on September 11, 2011 and has so far been viewed nearly 3 million times.
For more in-depth content, James Corbett offers a subscription newsletter. Become a Corbett Report subscriber: https://www.corbettreport.com/members/