by James Corbett, The Corbett Report
February 18, 2021
John writes in to ask how a global conspiracy can function and how it can be kept under wraps. Good question. Join James for this week's edition of Questions For Corbett where he tackles the most common objections of the skeptics and their fallacious counter-arguments against the global conspiracy.
Watch on Archive / BitChute / LBRY / Minds.com / YouTube or Download the mp4
SHOW NOTES
The Open Conspiracy by H. G. Wells
The Next Million Years by Charles Galton Darwin
The Impact of Science on Society by Bertrand Russell
How & Why Big Oil Conquered the World
The Ultimate Revolution (Aldous Huxley)
Ecoscience by Ehrlich, Ehrlich and Holdren
The First Global Revolution (Club of Rome)
The Last Word on Overpopulation
Meet Paul Ehrlich, Pseudoscience Charlatan
Prince Philip on what should be done about "overpopulation"
David Rockefeller UN 1994-09-14
Sir David Attenborough on Overpopulation
Does saving more lives lead to overpopulation?
Extra: Gates On Population Rates
Politifact "Fact Checks" Claims About Ecoscience
Stupid Conspiracy Theorists! Chemicals Aren't Turning The Frogs GAY!!
Episode 129 – CALEA and the Stellar Wind
The Quigley Formula – G. Edward Griffin lecture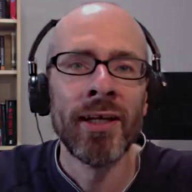 James Corbett has been living and working in Japan since 2004. He started The Corbett Report website in 2007 as an outlet for independent critical analysis of politics, society, history, and economics. Since then he has written, recorded and edited thousands of hours of audio and video media for the website, including a podcast and several regular online video series. He is the lead editorial writer for The International Forecaster, the e-newsletter created by the late Bob Chapman.
His work has been carried online by a wide variety of websites and his videos have garnered over 40,000,000 views on YouTube alone. His satirical piece on the discrepancies in the official account of September 11th, "9/11: A Conspiracy Theory" was posted to the web on September 11, 2011 and has so far been viewed nearly 3 million times.
For more in-depth content, James Corbett offers a subscription newsletter. Become a Corbett Report subscriber: https://www.corbettreport.com/members/