by James Corbett, The Corbett Report, with Dan Dicks, Press for Truth
November 13, 2020
Dan Dicks of PressForTruth.ca joins us to delve deeper into the insane story of the Canadian military fake wolves psyop. We go beyond the ludicrous story of the government using fake wolves to scare the public to discover that the Canadian military is now openly announcing that they are targeting the Canadian public themselves with their newly-weaponized public affairs department. The Canadian military has declared war on Canada. Will Canadians even notice?
The Canadian Military Declares War on Canadians – #PropagandaWatch 
Watch on Archive / BitChute / LBRY / Minds / YouTube or Download the mp4
SHOW NOTES
Canadian Military FAKE WOLVES FEAR CAMPAIGN EXPOSED! But You WON'T BELIEVE What They Are Doing NEXT!!!
Forged letter warning about wolves on the loose part of Canadian Forces propaganda campaign that went awry
THIS Is How You CONDITION The Masses For The MILITARIZATION OF COVID-19(84)!!!
Canadian military wants to establish new organization to use propaganda, other techniques to influence Canadians
Vancouver Mega Freedom Rally Live with Press For Truth
Press For Truth BANNED On YouTube!
CANADIAN MILITARY FAKE WOLVES FEAR CAMPAIGN EXPOSED! BUT YOU WON'T BELIEVE WHAT THEY ARE DOING NEXT! by Dan Dicks, Press for Truth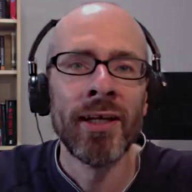 James Corbett has been living and working in Japan since 2004. He started The Corbett Report website in 2007 as an outlet for independent critical analysis of politics, society, history, and economics. Since then he has written, recorded and edited thousands of hours of audio and video media for the website, including a podcast and several regular online video series. He is the lead editorial writer for The International Forecaster, the e-newsletter created by the late Bob Chapman.
His work has been carried online by a wide variety of websites and his videos have garnered over 40,000,000 views on YouTube alone. His satirical piece on the discrepancies in the official account of September 11th, "9/11: A Conspiracy Theory" was posted to the web on September 11, 2011 and has so far been viewed nearly 3 million times.
For more in-depth content, James Corbett offers a subscription newsletter. Become a Corbett Report subscriber: https://www.corbettreport.com/members/