Source:  The Corbett Report
September is the season for 9/11 propaganda and this year is no exception. But of all the 9/11 propaganda that we face, perhaps the most galling is the way that the real heroes of that day, the first responders, are treated as nothing more than disposable props to prop up a narrative of lies that has been used to justify 17 years of unending warfare, blood-letting and destruction. Join James for this week's edition of #PropagandaWatch as he examines one such piece from CNN.
Watch this video on BitChute / DTube / YouTube
SHOW NOTES
September 11 Terror Attacks Fast Facts
Never Forget: What the Deep State Wants You to Remember About 9/11
9/11 Suspects: Christine Todd Whitman
30 pictures of 9/11 that show you why you should never forget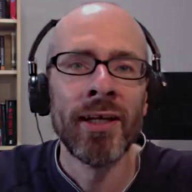 James Corbett has been living and working in Japan since 2004. He started The Corbett Report website in 2007 as an outlet for independent critical analysis of politics, society, history, and economics. Since then he has written, recorded and edited thousands of hours of audio and video media for the website, including a podcast and several regular online video series. He is the lead editorial writer for The International Forecaster, the e-newsletter created by the late Bob Chapman.
His work has been carried online by a wide variety of websites and his videos have garnered over 40,000,000 views on YouTube alone. His satirical piece on the discrepancies in the official account of September 11th, "9/11: A Conspiracy Theory" was posted to the web on September 11, 2011 and has so far been viewed nearly 3 million times.
For more in-depth content, James Corbett offers a subscription newsletter. Become a Corbett Report subscriber: https://www.corbettreport.com/members/