Source: WeAreChange
Published on Jun 25, 2018
In this video, Luke Rudkowski of WeAreChange gives you the latest breaking news on regarding a historic Supreme Court case Protects Your Privacy and Freedom. The mother of Silk Road founder Ross Ulbricht joins us at Porcfest and details how her son was not given due process and how this case may affect future appeals for her sons' freedom.
https://freeross.org/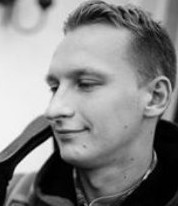 Luke Rudkowski is an independent journalist, activist, live streamer and founder of WeAreChange.org.
Luke began his activism at the age of 17 when he was wrongfully accosted and assaulted by the NYPD. In 2006, at the age of 20, Luke founded the independent and grassroots media organization, WeAreChange. Through this organization and the use of social media, he has aimed to inspire those who no longer feel they can trust the mainstream media to become the media themselves. As support for WeAreChange grew, many followers became active themselves and WeAreChange has grown into a global organization with 160 independent chapters around the world.