Below you will find two brief "alert" interviews with Ole Dammegard regarding unfolding events surrounding the  global deep state's terror operations and the New World Order agenda.
---
Source: Alfred Lambremont Webre
Ole Dammegard: Global NWO machine now broken; connects dots from JFK to 10/24/2019 Global False Flag
BREAKING NEWS:
In this dynamic news update, journalist and whistleblower Ole Dammegard shows how the Global False Flag machine is now broken following exposure of the planned October 23-24, 2019 Global False Flag, connecting dots from the 11/22/1963 JFK assassination to 9/11 to the 2008 Economic Crash false flag op. to the false flag Sinking of the MS Estonia to the false flag Assassination of Swedish Prime Minister Olaf Palme to the false flag Stockholm Synthetic Terror attack of April 17, 2017, to the weather warfare false flag California fires, to the planned and now exposed October 23-24, 2019 Global Synthetic Terror attack on 39 European Cities [vs. London, Manchester UK/ BREXIT; France(vs. Yellow Vests)], Netherlands[to hide role of Bilderberg group in Terror); two Swedish nuclear plants (blamed on Russia) , and the UN on UN Day (Oct 24), to Oct 24, 2019 Crisis Meetings of NATO/Gladio, including distractions such as the "assassination" of CIA crisis actor "AlBaghdadi", the planned November 3, 2019 Synthetic Terror attack on Seattle, WA [Next to Vancouver, BC, International Olympic City], leading to (creating of the One World Army of the US Armed Forces; NATO; EU Armed forces combined; censoring the Internet and Free Speech; and imposing Martial Law, all the foundation infrastructure for the "New World Order" public order scheme, as enunciated by the Bilderbergers, and deeper Rockefeller and Rothschild interests.
---
---
Source:  Jason Goodman's Crpwdsource the Truth
Is NATO on the Brink of Implosion? Ole Dammegard Calls in on Skype with an Emergency Warning
http://www.patreon.com/crowdsourcethetruth
https://www.subscribestar.com/crowdsourcethetruth
https://www.patreon.com/lightonconspiracies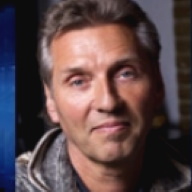 Ole Dammegard was born in Denmark and raised in Sweden, grew up believing he lived in a free and democratic society. As he started to investigate the political assassinations of John F. Kennedy and Swedish Prime Minister Olof Palme, he noticed there were some very strange and glaring similarities in these two cases. Since that time, Ole has investigated many other political assassinations, deaths of musicians and false flag events, and has shown the common thread behind them all: the New World Order Agenda. Ole's aim is to spread this information and to promote a stance of "no-fear", of peace and recovery from the atrocities and trauma that we have been subjected to for so many years. We are many, they are SO few. Shine the light on these conspiracies, get involved and transcend this evil agenda so we can get on with this amazing and beautiful life.