Source:  NewsInsideOut.com
Ole Dammegard exposes international False Flag psyop corporate hub responsible for 3/22 Westminster & 5/22 Manchester False Flag attacks: Crisis-solutions.com!
By Alfred Lambremont Webre
May 29, 2017
VANCOUVER, BC – In this interview with Alfred Lambremont Webre, Ole Dammegard exposes UK-based Crisis-solutions.com as an apparent international corporate psyop media planning hub for false flags, providing up to 1500 specialized personnel in the fields of security, media, crisis-acting, makeup, props, special effects, political liaison, media liaison, special effects, etc. for an ongoing series of International False Flags that operate as corporate profit centers through corporate signage, and that are designed to continue multiple socio-political objectives of Synthetic Terror, such as repressive social legislation. In the interview, Ole Dammegard discusses the apparent possible role of Crisis-Solutions.com in such recent False Flag operations as:  22 March 2017 Westminister False Flag; 7 April 2017 False Flag in Stockholm, Sweden; the 18 May 2017 False Flag in Times Square, New York; and the 22 May 2017 Manchester UK False Flag.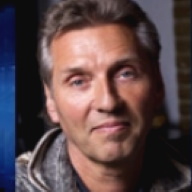 Ole Dammegard was born in Denmark and raised in Sweden, grew up believing he lived in a free and democratic society. As he started to investigate the political assassinations of John F. Kennedy and Swedish Prime Minister Olof Palme, he noticed there were some very strange and glaring similarities in these two cases. Since that time, Ole has investigated many other political assassinations, deaths of musicians and false flag events, and has shown the common thread behind them all: the New World Order Agenda. Ole's aim is to spread this information and to promote a stance of "no-fear", of peace and recovery from the atrocities and trauma that we have been subjected to for so many years. We are many, they are SO few. Shine the light on these conspiracies, get involved and transcend this evil agenda so we can get on with this amazing and beautiful life.