by Dr. Faiez Kirsten, HWP Institute and Ricardo Maarman, showusthevirus.info
June 17, 2021
Part 1
Part 2
Original Discussion on the High Court Hearing Transcript, Ruling and State Capture videos available at HWP Report Brighteon channel.
[As a service to protect truth from censorship and to share widely, mirrored copies of this video are available at Truth Comes to Light BitChute (Pt 1 & Pt 2), Brighteon (Pt 1 & Pt 2), and Odysee (Pt 1 & Pt 2) channels. All credit, along with our sincere thanks, goes to the original source of this video. Please follow links provided to support their work.]
Connect with Dr. Faiez Kirsten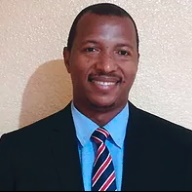 Ricardo Maarman holds a masters degree in International Politics  (MA). He took the South African government to court to produce proof of the isolation of Sars-CoV2, the virus said to be causing the condition, Covid-19. He is an ordinary person. Ordinary people need to stand up for the truth alongside him. Connect with Richardo Maarman at showusthevirus.info.