by James Corbett, The Corbett Report w/ James Evan Pilato, Media Monarchy
October 1, 2021
Welcome to New World Next Week – the video series from Corbett Report and Media Monarchy that covers some of the most important developments in open source intelligence news. This week:
Watch on Archive / BitChute / Minds / Odysee or Download the mp4
Story #1: Could DNA Vaccines Be The Next Tool In The World's Battle Against COVID-19?
Israelis Rise-Up Against Vaxx Passports After Being Told More Shots Needed To Be Considered "Fully Vaccinated"
https://www.activistpost.com/2021/09/israelis-rise-up-against-vaxx-passports-after-being-told-more-shots-needed-to-be-considered-fully-vaccinated.html
Dutch protest against COVID-19 vaccine pass to enter bars, restaurants
https://news.trust.org/item/20210925123916-oqsd6
Story #2: Military Leaders Saw Pandemic As Unique Opportunity to Test Propaganda Techniques on Canadians, Forces Report Says
https://ottawacitizen.com/news/national/defence-watch/military-leaders-saw-pandemic-as-unique-opportunity-to-test-propaganda-techniques-on-canadians-forces-report-says
Forged Letter Warning About Wolves on the Loose Part of Canadian Military Propaganda Campaign That Went Awry (Oct. 14, 2020)
https://ottawacitizen.com/news/national/defence-watch/forged-letter-warning-about-wolves-on-the-loose-part-of-canadian-forces-propaganda-campaign-that-went-awry
Canadian Military Fake Wolves Fear Campaign Exposed (Oct. 30, 2020)
https://pressfortruth.ca/canadian-military-fake-wolves-fear-campaign-exposed-but-you-wont-believe-what-they-are-doing-now/
#PropagandaWatch: The Canadian Military Declares War on Canadians
https://www.corbettreport.com/the-canadian-military-declares-war-on-canadians-propagandawatch/
Rosemary Frei on How the High Death Rate in Care Homes Was Created on Purpose
https://www.corbettreport.com/interview-1555-rosemary-frei-on-how-the-high-death-rate-in-care-homes-was-created-on-purpose/
Canadian Kids Were At Low Risk of Severe COVID-19 Early In The Scamdemic
https://globalnews.ca/news/8224056/covid-cases-canadian-kids-study/
Story #3: The UK's Petrol Crisis Is Just A Taste Of A More Jittery, Uncertain Future
Britain Urges Motorists To 'Carry On As Normal' As BP Shuts Dozens Of Petrol Stations Amid Haulage Crisis
https://www.rt.com/uk/535701-uk-fuel-cars-hgv-oil/
Power Supply Shock Looms: "Global Markets Will Feel The Pinch Very Soon" Of China's Next Crisis
https://www.zerohedge.com/geopolitical/power-supply-shock-looms-global-markets-will-feel-pinch-very-soon-chinas-next-crisis
Costco To Impose Buying Limits On Toilet Paper, Bottled Water Amid 'Uptick In Delta-Related Demand'
https://www.rt.com/usa/535789-costco-limits-toilet-paper/
US Meat Prices To Remain Elevated Amid Depleted Reserves
https://www.zerohedge.com/commodities/us-meat-prices-remain-elevated-amid-depleted-reserves
Everyday Foods Such As Coffee, Meat And Spices Could Become Luxury Items Due to Global Climate Impacts And Changing Tastes
Soylent Green – Film, Literature and the New World Order
https://www.corbettreport.com/soylent-green-film-literature-and-the-new-world-order/
'New World Next Week' Store Is Open for Business!
Become a member of Corbett Report (https://corbettreport.com/members) and Media Monarchy (https://mediamonarchy.com/join) to help support independent media.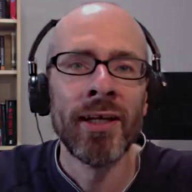 James Corbett has been living and working in Japan since 2004. He started The Corbett Report website in 2007 as an outlet for independent critical analysis of politics, society, history, and economics. Since then he has written, recorded and edited thousands of hours of audio and video media for the website, including a podcast and several regular online video series. He is the lead editorial writer for The International Forecaster, the e-newsletter created by the late Bob Chapman.
His work has been carried online by a wide variety of websites and his videos have garnered over 40,000,000 views on YouTube alone. His satirical piece on the discrepancies in the official account of September 11th, "9/11: A Conspiracy Theory" was posted to the web on September 11, 2011 and has so far been viewed nearly 3 million times.
For more in-depth content, James Corbett offers a subscription newsletter. Become a Corbett Report subscriber: https://www.corbettreport.com/members/
Follow James Corbett at Substack:  https://corbettreport.substack.com/