Source: James True
Published on Aug 17, 2019
Hades, Alcoholism and Possession
Aaron has been doing outreach for a long time. It's his alchemy.
Check out some of his work on this channel.
I met Aaron in a group chat with another fellow you know, Jonathan Rogers.  See our talk here.
---
Blueprints of Mind Control by James True
Or order a signed copy directly from James.
---
Thirty Years Among the Dead by Carl Wickland, MD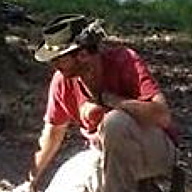 Author of  Blueprints of Mind Control and Technology of Belief, James earned his Bachelor's degree in Philosophy/Religion while serving in the US Navy as a sub hunter. He is a self-taught software engineer producing solutions for Autodesk, Cisco, Cure Autism Now, EMC, Stanford University, Sun Microsystems, VMWare, and The Weather Channel. His commissioned art installations were seen at the Black Mountain Music Festival, Hulaween, Electric Forest, The Love Burn, and Envision Costa Rica. James is the chairperson for his county libertarian party but his heart is in Bioregionalism.