by  Jason Goodman
June 19, 2018
I found it, the same type of image — exactly the same type of image — used to spread fear around the Ebola virus, gang rape, mass immigration, organized crime, missing people, human trafficking, nuclear disasters, climate change, conspiracy theories, terrorist and military coups, pizzagate, and so many more… – Ole Dammegard
The Hidden Triggers of Mass Mind Control with Special Guests Ole Dammegard and Cody Snodgres
Ole Dammegard and Cody Snodgres return to the program to discuss mass media triggering and even more sinister methods of mind control.
See also: The Soulless Shoes of Death
Become a Sponsor of Crowdsource the Truth http://paypal.me/crowdsourcethetruth
Support the work of Ole Dammegard: Light on Conspiracies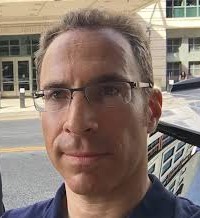 Jason Goodman is an investigative reporter and founder of Crowdsource the Truth.  He is also founder and CEO of 21st Century 3D, an internationally company, recognized for innovation in production techniques and stereoscopic 3D technology development.
Support Jason on Patreon and view exclusive subscriber content: patreon.com/crowdsourcethetruth