"It's politics playing medicine. And that's a very dangerous thing."
~ Dr. Roger Hodkinson
by Justice Centre for Constitutional Freedoms
April 15, 2021
Today, politics and fear are the driving force continuing the most extreme and severe restrictions on freedoms and individual liberties in Canadian history. The question is, are all these based on science, and, can we trust the politicians in this country to ever let things return to normal? For the first time in history, Canadians are being conditioned to believe that living under a medical dictatorship is normal, that freedom is selfish, and that suffering is for the good of all.
Original video available at Justice Centre Rumble channel.
[As a service to protect truth from censorship and to share widely, mirrored copies of this video are available at Truth Comes to Light BitChute, Brighteon, and Odysee channels. All credit, along with our sincere thanks, goes to the original source of this video. Please follow links provided to support their work.]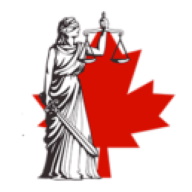 The Justice Centre has established itself as the place Canadians turn to when their fundamental freedoms have been undermined and infringed by state entities – freedoms such as expression, thought, conscience, religion and association.
As a public interest, non-partisan law firm and registered charity, the Justice Centre for Constitutional Freedoms provides legal representation free of charge, to protect the rights and freedoms of all Canadians, which are guaranteed under our constitution.