by James Corbett
April 23, 2020
Podcast: Play in new window | Download | Embed
Welcome to the 405th episode of New World Next Week — the video series from Corbett Report and Media Monarchy that covers some of the most important developments in open source intelligence news.
This week:
Watch this video on BitChute / LBRY / Minds.com / YouTube or Download the mp4
Story #1: Here's What You Need to Know About Australia's Coronavirus Tracking App
Alberta's "Bill 10" Is An Affront To The Rule Of Law
LGBT People In Japan Worry Getting Coronavirus May Result In Outing
Story #2: Neo-Nazis Nab 20,000 Leaked Email Addresses, Passwords From WHO and Gates Foundation
NWNW Flashback: Rita Katz Deserves An Oscar Nomination (Dec. 3, 2015)
Suspicious S.I.T.E. To Release Another 'Bin Laden' Tape (Nov. 27, 2007)
Microsoft Pulls Ad Featuring Marina Abramović Over Conspiracy Theory
Video: Deleted Microsoft Ad With Marina
NYC Mayor De Blasio's Social Distancing Tip Line Flooded With Penis Photos, Hitler Memes
Russians Launch Mass Virtual Protests Using SatNav Application
Story #3: Colombia Mass-Producing Ventilators Using Open Source Techniques
Colombia Close to Having World's First Open Source, Low-Cost Ventilator
Original Jerusalem Post Story: "US Department of Defense Give 1 Million Masks To IDF For Coronavirus Use"
Edited Jerusalem Post Story: "Israel Brings 1 Million Masks From China For IDF Soldiers"
Some Doctors Moving Away From Ventilators For Virus Patients
You can help support our independent and non-commercial work by visiting http://CorbettReport.com/Support & http://MediaMonarchy.com/Join. Thank You.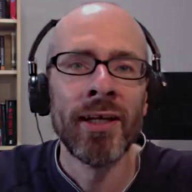 James Corbett has been living and working in Japan since 2004. He started The Corbett Report website in 2007 as an outlet for independent critical analysis of politics, society, history, and economics. Since then he has written, recorded and edited thousands of hours of audio and video media for the website, including a podcast and several regular online video series. He is the lead editorial writer for The International Forecaster, the e-newsletter created by the late Bob Chapman.
His work has been carried online by a wide variety of websites and his videos have garnered over 40,000,000 views on YouTube alone. His satirical piece on the discrepancies in the official account of September 11th, "9/11: A Conspiracy Theory" was posted to the web on September 11, 2011 and has so far been viewed nearly 3 million times.
For more in-depth content, James Corbett offers a subscription newsletter. Become a Corbett Report subscriber: https://www.corbettreport.com/members/