by Neil Hague
January 7, 2022
Neil Hague is a UK artist, author and authorial illustrator, originally trained in graphics and book publishing. Over the past twenty years he has developed a 'unique' vision through his style of art and image-making. One that has been described as both spiritual and 'neo-shamanic' by people who have read his books or who have seen his work.
cover image credit: fietzfotos / pixabay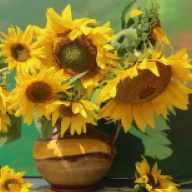 Posts under World Poetry, Music, Essays, Art & Fiction come from a random assortment of inspired sources around the web.  Links to the source can be found throughout, and at the end of, each post.