University of Washington Medical Center in US & Beaumont Hospital In Dublin, Ireland Are Now Denying Organ Transplants to Those Who Refuse Experimental Anti-Covid Injections
IMPORTANT: Beaumont Hospital Letter regarding Organ Transplants for those Unvaccinated against C-19
by Tracey O' Mahony, Barrister at Law
August 19, 2021
Original video available at Tracey O' Mahony Barrister at Law YouTube channel.
[As a service to protect truth from censorship and to share widely, mirrored copies of this video are available at Truth Comes to Light BitChute, Brighteon, and Odysee channels. All credit, along with our sincere thanks, goes to the original source of this video. Please follow links provided to support their work.]
Link to TD letter, Beaumont Letter and TD contact details spreadsheet:
https://drive.google.com/drive/folders/1LyY-NWr6z5B3HVTSaUxVZ8eqvBcQeWQP
---
Hospital to patients: Decline a vaccine and forget about your organ transplant 
'Your name has been removed from the waitlist'
by Bob Unruh, WND
August 18, 2021
A new report from Jason Rantz, a talk-show host on 770 KTTH in the Pacific Northwest, reveals that officials at the University of Washington Medical Center have dropped a heart-transplant patient from their wait list – because he declined the experimental COVID vaccines.
And now, Rantz reported, the hospital isn't talking about its policy – and won't even admit it has one.
Rantz said he learned this week UW Medicine has removed a 64-year-old patient who had been on the list for two and a half years from the list entirely.
That would mean that should a transplant organ become available, it would go to someone who likely had waited less time, and the 64-year-old's life would be in higher danger.
The report explained, "The hospital made the decision after they learned the patient refused to be vaccinated against COVID. They said they would consider adding him back to the waitlist should he satisfy their 'compliance concerns.'"
Another "vaccine-hesitant" patient also reported, Rantz said, "he was told the vaccine was mandatory before he could get a necessary liver transplant."
"The hospital does not deny any of the allegations," he reported.
Rantz explained the practice apparently dates back to June, when "Sam Allen of Monroe learned that his heart transplant surgery was on the line over his refusal to get the COVID vaccine."
"The list of medical conditions Allen says he's facing is long: mitral valve regurgitation, tricuspid valve regurgitation, aortic valve regurgitation, aneurism of thoracic aorta, and dilated cardiomyopathy," the report explained.
All that makes it difficult to breathe, which is why he wouldn't mask up, after which his doctor called.
"The cardiologist called me and we had a discussion, and he informed me that, 'well, you're going to have to get a vaccination to get a transplant.' And I said, 'well that's news to me. And nobody's ever told me that before.' And he says, 'yeah, that's our policy,'" Allen said.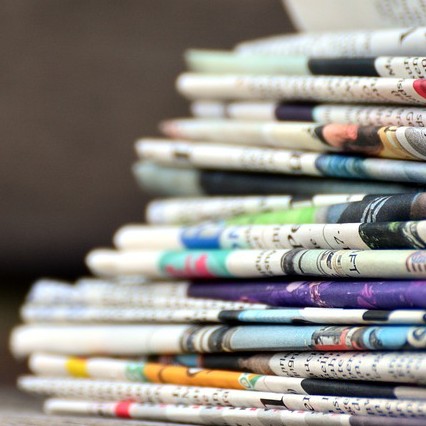 Posts under World News & Views come from assorted information sources around the web or from printed publications. The specific source will always be identified at the top of the post. Everything posted on this site is done in the spirit of conversation. Please do your own research and trust yourself when reading and giving consideration to anything that appears here or anywhere else.