by Del Bigtree, The HighWire
August 31, 2020
"Once you've gotten 750 million genetically modified mosquitoes flying around, it's not like you can go out with a vacuum cleaner and get them back. This is a decision that alters the course of nature forever."

Who's behind this? Is this another God-complex moment by Bill Gates…"
Another shocking experiment on nature has been fully approved by the FDA, despite objections from environmental groups and the greater Florida community, as the insect release is planned for sometime after January 2021.
It's Jurassic Park without the island, hitting America's southern shores: what could possibly go wrong?!
#Mosquitoes #GeneticallyModified #Florida #JurassicPark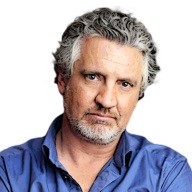 Del Bigtree is one of the preeminent voices of the Vaccine Risk Awareness Movement. His career as an Emmy winning producer of the CBS talk show The Doctors changed abruptly when he produced the documentary VAXXED, which is credited with igniting a revolution against Pharmaceutical Tyranny around the world.
Now Del's internet talk show, The HighWire, is the fastest growing program in the Natural Health arena with over 40 million views, and his non-profit, ICANdecide.org, is leading worldwide investigations into drug and vaccine fraud that have already resulted in two winning lawsuits against US Government agencies Health and Human Services and National Institute of Health.
Follow The HighWire with Del Bigtree on Brighteon and BitChute.