by James Corbett, The Corbett Report
August 27, 2020
Watch this video on BitChute / LBRY / Minds.com / YouTube or Download the mp4
Welcome back to New World Next Week — the video series from Corbett Report and Media Monarchy that covers some of the most important developments in open source intelligence news. This week:
Story #1: "Unite for Freedom" Protest on August 29th
Coronavirus Protests Across the World
BREAKING: Germany Bans Coronavirus Protest; Berlin Senator labels protesters "right wing extremists"
Story #2: The Carney/Freeland "Green Reset" Shapes Canada's 'New Normal'
Chrystia Freeland Sworn In As Finance Minister; Parliament Prorogued
Story #3: NEWS ROUNDUP
CRISPR: New Genetic Engineering Techniques Pose Numerous Risks
PDF: "Broadening the GMO Risk Assessment In the EU For Genome Editing Technologies In Agriculture"
Florida Approves Release of 750 Million GM Mosquitoes Amidst Public Outcry
Suspect In #TaosCompound Case Found Incompetent To Stand Trial
United Arab Emirates Sells Out Palestine for Israel
Australian Drones to Find People Not Wearing Masks, Driving Too Far From Home
Glyphosate Herbicide Harms Even GM Glyphosate-Tolerant Soybeans
Could Injectable Microrobots One Day Run In Your Veins?
Support the work of James Corbett & Media Monarchy
http://CorbettReport.com/Support & http://MediaMonarchy.com/Join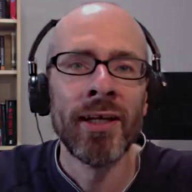 James Corbett has been living and working in Japan since 2004. He started The Corbett Report website in 2007 as an outlet for independent critical analysis of politics, society, history, and economics. Since then he has written, recorded and edited thousands of hours of audio and video media for the website, including a podcast and several regular online video series. He is the lead editorial writer for The International Forecaster, the e-newsletter created by the late Bob Chapman.
His work has been carried online by a wide variety of websites and his videos have garnered over 40,000,000 views on YouTube alone. His satirical piece on the discrepancies in the official account of September 11th, "9/11: A Conspiracy Theory" was posted to the web on September 11, 2011 and has so far been viewed nearly 3 million times.
For more in-depth content, James Corbett offers a subscription newsletter. Become a Corbett Report subscriber: https://www.corbettreport.com/members/