by New Wire, 21st Century Wire
December 7, 2020
STATEN ISLAND, NY – This week New York bar owners held a press conference to reaffirm their commitment to defy the city and state's unlawful lockdown orders.
Danny Presti and Keith McAlarney, the co-owners of Mac's Public House, recently gained national headlines by breaking COVID curfew, and for serving patrons indoors, and by lampooning the radical left and Antifa by declaring their bar to be an 'Autonomous Zone'.
Despite harassment from police, they have continued to defy New York Gov. Andrew Cuomo's 'pandemic' restrictions, and have been arrested twice in the last two weeks.
The struggling owners, along with their customers, were made fun of by the elite cast of Saturday Night Live (SNL) for daring to protest Cuomo's draconian lockdown orders. The swipe by SNL appears to have backfired though, as working class New Yorkers have voiced their dismay at the mainstream media's attack on the city's small businesses being devastated by lockdowns.
In their sidewalk presser event, Presti and McAlarney were joined by community activists, and also by their lawyer Lou Gelormino, who remarked, "Maybe Saturday Night Live should be mocking the people that looted and rioted our great city of Manhattan and the rest of the great cities of this country." Watch: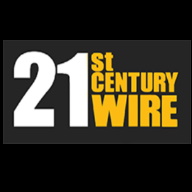 21st Century Wire exists with the purpose to educate, promote learning on geopolitical and social issues, as well as provide much-needed independent commentary, news reporting, including criticisms and critiques of larger corporate and foundation-funded media outlets and their coverage of global events.
They also aim to deliver a consistent stream of independent research on subjects and views that are generally not covered in the corporate-owned and foundation-funded media spheres. In this way, they are helping to re-balance the discourse by giving a platform to alternative views and narratives which are largely absent from the corporate mainstream media and state-affiliated media outlets.