by James Corbett, The Corbett Report
July 17, 2020
Stripped of its contextual baggage, the phrase "My Body, My Choice" makes a compelling rallying cry because it conveys a fundamental truth that we all innately understand: I have the claim to my own body and what is done to it. So why, then, are we being asked to believe that when it comes to vaccinations during a declared pandemic it is "Your Body, Their Choice"?
[mirrored copies are available on TCTL Bitchute & Lbry channels]
SHOW NOTES
Board of Health – September 23, 2019 – Part 1 of 2
Toronto Public Health's Strategy to Address Vaccine Hesitancy
Union Pacific Railway Co. v. Botsford, 141 U.S. 250 (1891)
Schoendorff v. Society of New York Hospital (1914)
Forced Vaccination: The Tragic Legacy of Jacobson v Massachusetts by Barbara Loe Fisher
Jacobson v Massachusetts is "one of the most important pieces of public health jurisprudence"
How & Why Big Oil Conquered the World
State Bar Association's Health Law Section Report Calls for Mandatory COVID-19 Vaccination, Standards for Allocating Ventilators and Personal Protective Equipment
How Did Potatoes Get So Popular? – #PropagandaWatch
New COVID-19 restrictions will be needed for anti-vaxxers
WHO: Anti-vaccination campaigns threaten global health
Should the COVID-19 vaccine be mandatory? | The Social
But that's called the death panel and you're not supposed to have that discussion.
SAGE working group dealing with vaccine hesitancy
REPORT OF THE SAGE WORKING GROUP ON VACCINE HESITANCY
Amid COVID-19 Vaccine Race, Sabin Vaccine Institute and the Aspen Institute Release Report on Vaccine Hesitancy; A Call to Improve Vaccine Acceptance (Gates funding)
Reducing SARS‐CoV‐2 transmission in the UK: A behavioural science approach to identifying options for increasing adherence to social distancing and shielding vulnerable people
Anti-vaxxers Stole 'My Body, My Choice' from the Abortion Rights Movement
Ensuring Uptake of Vaccines against SARS-CoV-2
Experimental COVID-19 Vaccine Safe, Generates Immune Response
Moderna COVID-19 Vaccine Induced Adverse Reactions In "More Than Half" Of Trial Participants
Toronto Board of Health Motion on Addressing Vaccine Hesitancy April 8, 2019
Mandatory vaccination bill defeated 22-20
New Zealand Public Party – what we stand for
Press Release – Legal Challenge to COVID-19 Measures Filed In Ontario Superior Court
Interview 1563 – Keith Knight and James Corbett Dissect Voluntary Servitude
"…And Then There Were None" – FLNWO #41
Episode 107 – Lessons in Resistance: Non-compliance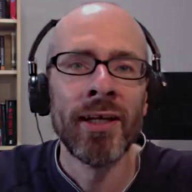 James Corbett has been living and working in Japan since 2004. He started The Corbett Report website in 2007 as an outlet for independent critical analysis of politics, society, history, and economics. Since then he has written, recorded and edited thousands of hours of audio and video media for the website, including a podcast and several regular online video series. He is the lead editorial writer for The International Forecaster, the e-newsletter created by the late Bob Chapman.
His work has been carried online by a wide variety of websites and his videos have garnered over 40,000,000 views on YouTube alone. His satirical piece on the discrepancies in the official account of September 11th, "9/11: A Conspiracy Theory" was posted to the web on September 11, 2011 and has so far been viewed nearly 3 million times.
For more in-depth content, James Corbett offers a subscription newsletter. Become a Corbett Report subscriber: https://www.corbettreport.com/members/
Follow James Corbett at Substack:  https://corbettreport.substack.com/