by Derrick Broze, The Conscious Resistance
September 10, 2020
Derrick Broze interviews Richard Gage, AIA, founder of Architects and Engineers for 9/11 Truth, about the 19th anniversary of the 9/11 attacks.
Richard also talks about the Justice Rising, online conference for the 19th anniversary.
Justice Rising | 9/11 in 2020
Architects & Engineers for 9/11 Truth is thrilled to present "Justice Rising," an online conference from Friday, September 11, to Sunday, September 13, on the continuing struggle for 9/11 justice and the destructive trajectory of the post-9/11 world.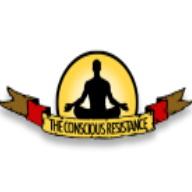 The Conscious Resistance Network is an independent media organization focused on empowering individuals through education, philosophy, health, and community organizing. They work to create a world where corporate and state power does not rule over the lives of free human beings. TCRN aims to be a unique network of entertaining internet broadcasts featuring music videos, how to videos, gardening tips, discussions on current events, Anarchy, community organizing, and many other ideas we are currently working on.'