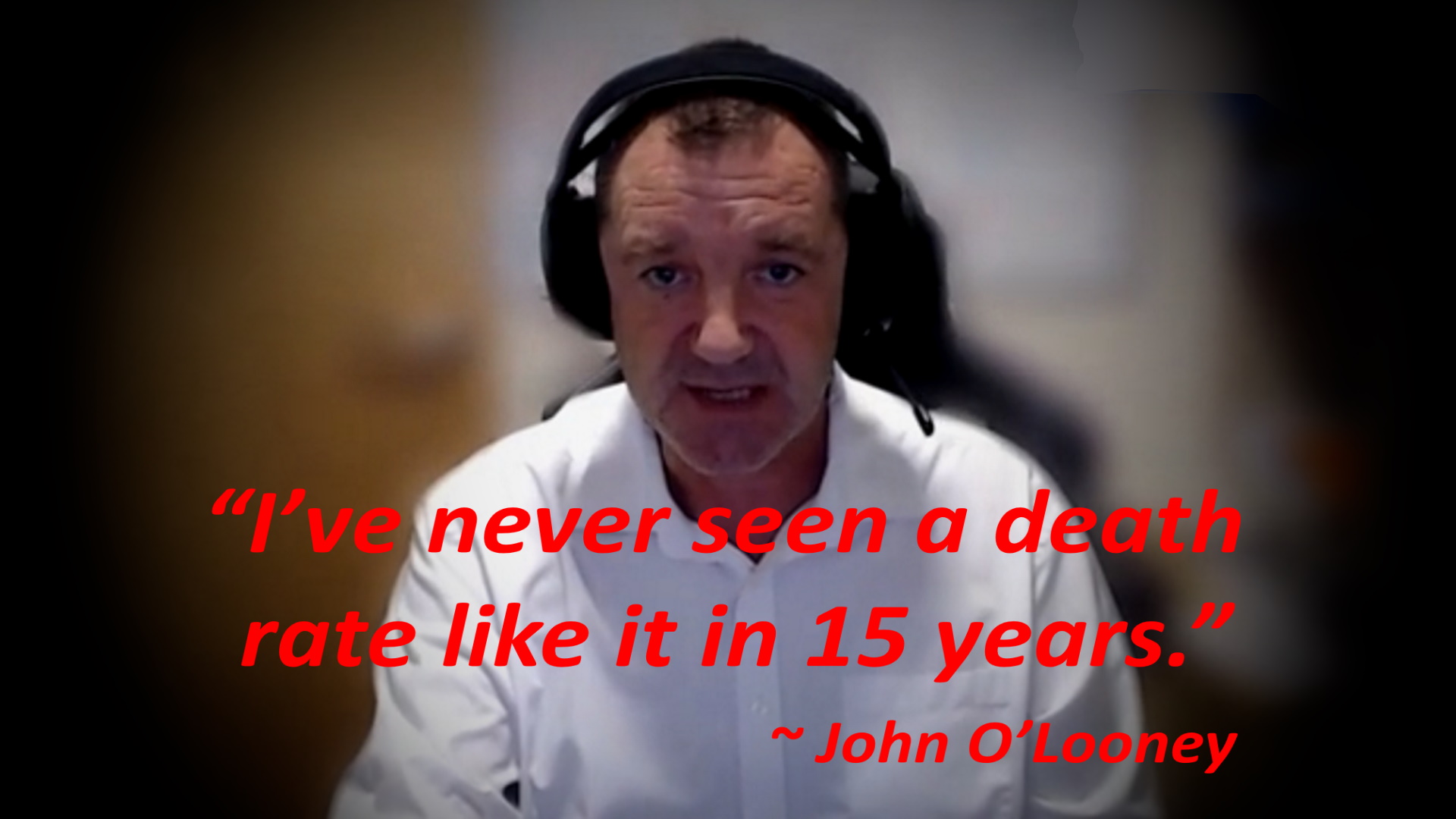 by Renee Nal, RAIR Foundation USA
October 14, 2021
Statements from a courageous funeral director went viral in September after he shared observations about those who died in the midst of the coronavirus pandemic.
John O'Looney, director of Milton Keynes Family Funeral Services, continues to crush the narrative in an exclusive RAIR Foundation USA interview. After O'Looney spoke out last month, "about 65 professionals from within the industry in various positions" have approached him with similar stories about the nature of the dead arriving at funeral homes.
Deaths Before and After Vaccine
In America, assisted living home deaths marked a huge amount, if not the majority, of coronavirus deaths, as reported at RAIR. But it is not just about elderly patients being more susceptible to the coronavirus, there is deep speculation that deaths of the elderly could have been prevented, and may have been deliberate.
John O'Looney and his colleagues noticed that for the first year, there were no surplus deaths at all and if anything, fewer deaths. Those who died supposedly from the coronavirus, O'Looney asserts, appear to have succumbed to a drug called Midazolam given to nursing home residents.
The funeral home director is not alone in his suspicion.
But after the vaccine was introduced to his area in January, O'Looney said that the calls made to his funeral home soared, going up "300 percent". "I've never seen a death rate like it in 15 years," he said. "Initially, [the deaths were] all exclusively care homes," O'Looney said. But after the roll out of the mRNA injection, the deaths were no longer exclusively from nursing homes, and the ages of the dead varied significantly.
"I've got a 32-year-old, a 33-year-old and a 28-year-old in my care at the moment," O'Looney explained as an example. "They're all jab recipients and they all died unexpectedly and suddenly," he continued.
The majority of deaths appear to be blood clots (heart attack and stroke) and organ failure, O'Looney said. He described one woman who passed away who was "in her fifties" without health issues, and "super fit" who "goes to the gym every day, runs six kilometers". The funeral director said that the woman was given a booster and "died of liver failure the following week."
People Are Waking Up
People are "waking up in large numbers," asserts O'Looney, who is a fierce critic of vaccine mandates. But he is concerned that as people wake up, the government will "up their game" to silence dissent.
John O'Looney does not mince words about what he believes to be a depopulation agenda.
The funeral home director compared the deaths of innocents in nursing homes to those who were murdered by British serial killer Dr. Harold Shipman. People are being coerced to get the injection without informed consent. "They are no better than murderers, some of these people," O'Looney said. "Some of the things they've done are unforgivable," he continued.
Watch the powerful RAIR exclusive interview:
Video available at RAIR Foundation Rumble channel.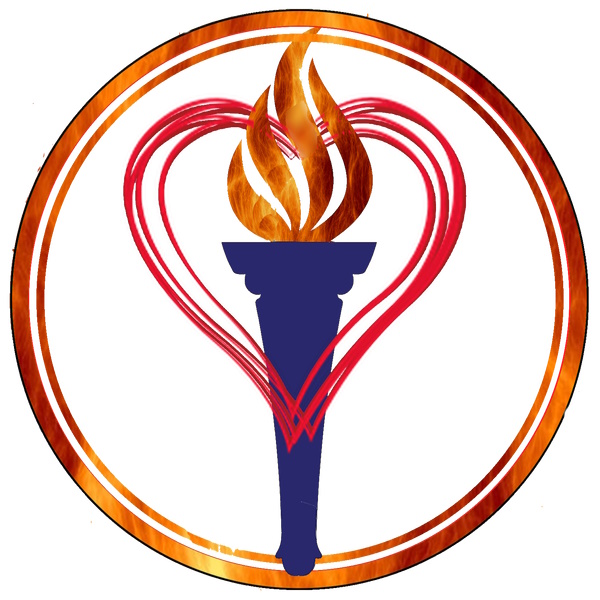 Truth Comes to Light highlights writers and video creators who ask the difficult questions while sharing their unique insights and visions.
Everything posted on this site is done in the spirit of conversation. Please do your own research and trust yourself when reading and giving consideration to anything that appears here or anywhere else.