by Justice Centre for Constitutional Freedoms
April 13, 2021
Public health officials are in charge and normal life is forbidden

Canadians are entering the thirteenth month of government restrictions that are managing and dictating every aspect of our lives—the thirteenth month of daily and ongoing violations of our human rights and fundamental freedoms. It is no longer innocent until proven guilty, it is sick until proven healthy.
Original video available at Justice Centre rumble channel.
[As a service to protect truth from censorship and to share widely, mirrored copies of this video are available at Truth Comes to Light BitChute, Brighteon, and Odysee channels. All credit, along with our sincere thanks, goes to the original source of this video. Please follow links provided to support their work.]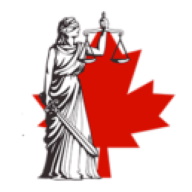 The Justice Centre has established itself as the place Canadians turn to when their fundamental freedoms have been undermined and infringed by state entities – freedoms such as expression, thought, conscience, religion and association.
As a public interest, non-partisan law firm and registered charity, the Justice Centre for Constitutional Freedoms provides legal representation free of charge, to protect the rights and freedoms of all Canadians, which are guaranteed under our constitution.