by Joseph P. Farrell, Giza Death Star Community
May 14, 2020
Snippets from video:
"…This means there has been a huge, gigantic, legal philosophical shift on the German constitutional court. It is no longer willing to look the other way. And the question now is, why? What has changed

[…]

In other words, reading between the lines a bit, Germany is sick and tired of paying the consequences for Mr. Globaloney's policies…

[…]

In other words, again, the German court has ordered the European Central Bank to prove legally that it has the jurisdiction and authority to take the policy decisions it has taken…" 
What's in the water in Karlsruhe? Because the German supreme court is on a tear through the EU…
https://www.cnbc.com/2020/05/12/what-the-german-court-decision-against-the-ecb-means-for-the-euro.html
https://www.zerohedge.com/geopolitical/eurozone-breakup-risk-reaches-new-high
https://www.eurointelligence.com/public/briefings/2020-05-06.html?cHash=1ddf0cd0d27938bd36f36dc453f57cd4
https://www.zerohedge.com/markets/europe-crisis-german-judges-strike-back-say-ecb-isnt-master-universe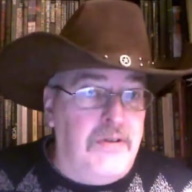 Born and raised in Sioux Falls, South Dakota, Joseph P. Farrell has a doctorate in patristics from the University of Oxford, and pursues research in physics, alternative history and science, and "strange stuff". His book The Giza DeathStar was published in the spring of 2002, and was his first venture into "alternative history and science". Following a paradigm of researching the relationship between alternative history and science, Farrell has followed with a stunning series of books, each conceived to stand alone, but each also conceived in a pre-arranged sequence.
Connect with Joseph and follow his work at Giza Death Star.