by Christian Westbrook, Ice Age Farmer
October 5, 2021
The energy crisis is quickly becoming a food crisis: China's harvest is faltering without electricity.
Dutch are unable to heat their greenhouses, which are empty and cold. The UK's meat production
is curtailed by a lack of CO2. The world's food supply chains are deteriorating rapidly — but the
tide is turning! People are more receptive to creative ideas than ever — build and invest in YOUR
food production and local food systems NOW!
Video available at Ice Age Farmer Odysee, BitChute and YouTube channels.
cover image credit: Mattyh / pixabay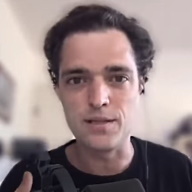 Ice Age Farmer is 100% dedicated to sharing tips for thriving in the Grand Solar Minimum / Modern Ice Age. Resources are provided for our community as we map a path forward to prosperity and build resilient, and self-sufficient communities.
Subscribe to Ice Age Farmer Odysee and BitChute channels.
Alternate website: http://thevictoryseed.org/