by corbettreport
April 30, 2020
Welcome to the 406th episode of New World Next Week — the video series from Corbett Report and Media Monarchy that covers some of the most important developments in open source intelligence news.
This week:
Story #1:
Bill Gates Worked To End Livestock Production, Pushed Lab Grown Meat https://bit.ly/2YguWlq
President Trump Readies Bailout For Nation's Food Suppliers https://bit.ly/2ybnwoT
Bill Gates Among 117 Foreigners To Be Decorated By Japan https://bit.ly/3aVzGjf
Please Stop The Ride https://bit.ly/35fIfnA
Story #2:
New Microsoft Bitcoin Mining System Set to Transform BTC Mining https://bit.ly/2W6JDoq
Episode 145 – You Are Being Gamed https://bit.ly/2Skik97
Video: Bill Gates Gets Pied In Belgium, Circa 1999 https://bit.ly/2VPNTtm
Story #3:
CT Cops Cancel Spy Drone, Showing Resistance to Medical Martial Law Can Work https://bit.ly/2ycXzFl
Updated Press Release: Westport Police Department Statement on Drone Pilot Program https://bit.ly/2Wft0a2
California Cops Heckled As They Tell 93-Year-Old Couple They Can't Sit in Chairs on the Beach https://bit.ly/2yX8mU8
You can help support our independent and non-commercial work by visiting http://CorbettReport.com/Support & http://MediaMonarchy.com/Join.
Thank You.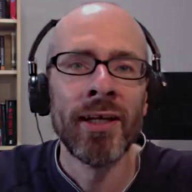 James Corbett has been living and working in Japan since 2004. He started The Corbett Report website in 2007 as an outlet for independent critical analysis of politics, society, history, and economics. Since then he has written, recorded and edited thousands of hours of audio and video media for the website, including a podcast and several regular online video series. He is the lead editorial writer for The International Forecaster, the e-newsletter created by the late Bob Chapman.
His work has been carried online by a wide variety of websites and his videos have garnered over 40,000,000 views on YouTube alone. His satirical piece on the discrepancies in the official account of September 11th, "9/11: A Conspiracy Theory" was posted to the web on September 11, 2011 and has so far been viewed nearly 3 million times.
For more in-depth content, James Corbett offers a subscription newsletter. Become a Corbett Report subscriber: https://www.corbettreport.com/members/