Clips from "The Hamburg Syndrome" (1979), German pandemic Sci-Fi film
A deadly disease breaks out in Hamburg. In a quarantine camp, a doctor, a young woman, a hotdog vendor and an anarchist in a wheelchair get to know each other. Together they manage to escape. The small group tries to break away to the south, but their trip becomes a chaotic odyssey through Germany.
German Title: Die Hamburger Krankheit
Director: Peter Fleischmann
Screenplay: Peter Fleischmann, Roland Topor, Otto Jägersberg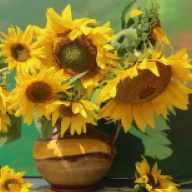 Posts under World Art, Poetry & Other Beauty come from assorted sources around the web, from books or manuscripts. The specific source will always be identified at the top of the post and, if available, a link to source will be provided.