by James Corbett
May 1, 2020

Podcast: Play in new window | Download | Embed
Who is Bill Gates? A software developer? A businessman? A philanthropist? A global health expert? This question, once merely academic, is becoming a very real question for those who are beginning to realize that Gates' unimaginable wealth has been used to gain control over every corner of the fields of public health, medical research and vaccine development. And now that we are presented with the very problem that Gates has been talking about for years, we will soon find that this software developer with no medical training is going to leverage that wealth into control over the fates of billions of people.
~~~~~~~~~~
This video is also available on James Corbett's Bitchute channel, should the YouTube video seen above be censored or become otherwise unavailable.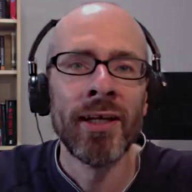 James Corbett has been living and working in Japan since 2004. He started The Corbett Report website in 2007 as an outlet for independent critical analysis of politics, society, history, and economics. Since then he has written, recorded and edited thousands of hours of audio and video media for the website, including a podcast and several regular online video series. He is the lead editorial writer for The International Forecaster, the e-newsletter created by the late Bob Chapman.
His work has been carried online by a wide variety of websites and his videos have garnered over 40,000,000 views on YouTube alone. His satirical piece on the discrepancies in the official account of September 11th, "9/11: A Conspiracy Theory" was posted to the web on September 11, 2011 and has so far been viewed nearly 3 million times.
For more in-depth content, James Corbett offers a subscription newsletter. Become a Corbett Report subscriber: https://www.corbettreport.com/members/
Follow James Corbett at Substack:  https://corbettreport.substack.com/