by Russell Brand
March 7, 2021
As Johnson & Johnson's COVID-19 vaccine is authorised by the FDA, today's video looks at the company's part in creating the biggest drug epidemic in American history leading to nearly as many deaths as have been lost to Covid.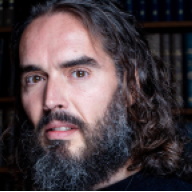 Since rising to fame in 2003, Russell Brand has established himself as one of one of the world's most celebrated stand-up comedians.
Aside from stand-up, Russell is also a successful author, broadcaster, actor, podcaster, columnist, political commentator and mental health & drug rehabilitation activist.