by Aaron & Melissa Dykes, Truthstream Media
October 7, 2019
Source
Excerpt from Truthstream's Patreon post:
Here's our latest – a really creepy clip from the archives that makes clear that there is a power behind the throne, and that control, even internal mental control, has been on the table for a long time.

Not sure what that adds up to in your book, but we call it "scientific dictatorship." It suggests a long-standing capability. It renders many aspects of civics meaningless and trivial, and perpetually raises uncomfortable questions. Maybe that's why the world tends to bury its collective head in the sand.. but as we all know, that will only make the problem worse. It is better to at least know.
---
Support them on Patreon: https://www.patreon.com/truthstreammedia
See the movie: The Minds of Men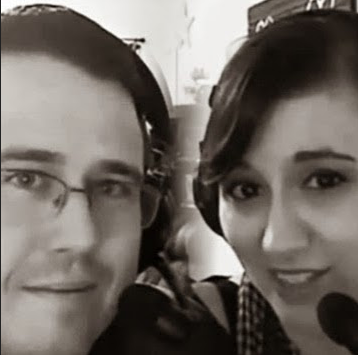 Aaron and Melissa Dykes (formerly Melton) created Truthstream Media to figure out what in the hell is really going on around here.
Co-founder of Truthstream Media, Aaron Dykes is an investigative researcher and video creator with over a decade of experience in uncovering the secretive and often nefarious that gravitates around power. Together with his wife Melissa Dykes, Aaron has traveled across the country in search of threads tied to political intrigue, black ops, military industrial complex, the weaponization of science, a hidden history of eugenics and population control, unethical human experimentation and the quest to control the physical mind that remains ongoing and little known. Aaron has been part of hundreds of videos and interviews on a variety of important topics across the spectrum of geopolitics and conspiracy, news and olds.
Melissa Dykes is the other co-founder of Truthstream Media, and a passionate and witty voice for common sense and sanity in a world plagued by lies, corruption and deep conspiracies that has patched over reality and left a world of naive and helplessly herded people lost in technology, and cut off from their own history. She has focused her investigative research and video production on issues ranging from health and safety in smart meters, EMF, ersatz food, cell towers and other modern environmental concerns, to the dark underbelly of covert experimentation, CIA plots, secret infrastructure and the organized and systematic control over the minds of the population. Melissa has written dozens of articles, edited and produced countless videos, and several documentary projects in the hopes of shining a light in the right places.
Support Truthstream on Patreon and read their goals here: https://www.patreon.com/truthstreammedia
Film: TheMindsofMen.net
Site: http://TruthstreamMedia.com
DONATE: http://bit.ly/2aTBeeF
Newsletter: http://eepurl.com/bbxcWX
Truthstream Media Bitchute channel: https://www.bitchute.com/channel/truthstream/