by Christian Westbrook, Ice Age Farmer
May 18, 2022
Iran is set to be the first country to roll out a food rationing scheme based on new biometric IDs.
Where vaccine passports failed, food passports will now be eagerly accepted by hungry people who can't afford rapidly inflating food prices.
This is the realization of a longstanding agenda by the Rockefeller/UN/WEF crowd to, as Kissinger put it, "control food, and control people."
Christian breaks it down in this Ice Age Farmer broadcast.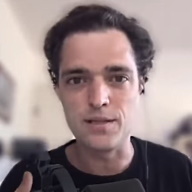 Ice Age Farmer is 100% dedicated to sharing tips for thriving in the Grand Solar Minimum / Modern Ice Age. Resources are provided for our community as we map a path forward to prosperity and build resilient, and self-sufficient communities.
Subscribe to Ice Age Farmer Odysee and BitChute channels.
Alternate website: http://thevictoryseed.org/